Side channel blowers and exhausters INW
---
0,2 - 25 kW
pressure: up to 460 mbar
vacuum: up to -340 mbar (640 mbar ABS)
capacity: 55 - 2050 m³/h
---
0,7 - 25 kW
pressure: up to 670 mbar
vacuum: up to -460 mbar
(540 mbar ABS)
capacity: 88 - 1110 m³/h
---
0,55 - 18,5 kW
pressure: up to 1040 mbar
vacuum: up to -730 mbar
(270 mbar ABS)
capacity: 47 - 480 m³/h
Side channel blowers and exhausters INW are characterized by their simplicity, reliability, security and many-sidedness of technical variations, that enables great range of utilization.
The wide range of the product models provides the high industry flexibility and satisfies also the specific requirements of our customers, with the aim to optimalize of the operating process.
Scheme
1. Blower/vacuum pumps
2. Filter
3. Manometer
4. Safety valve

5. Check valve

Blower: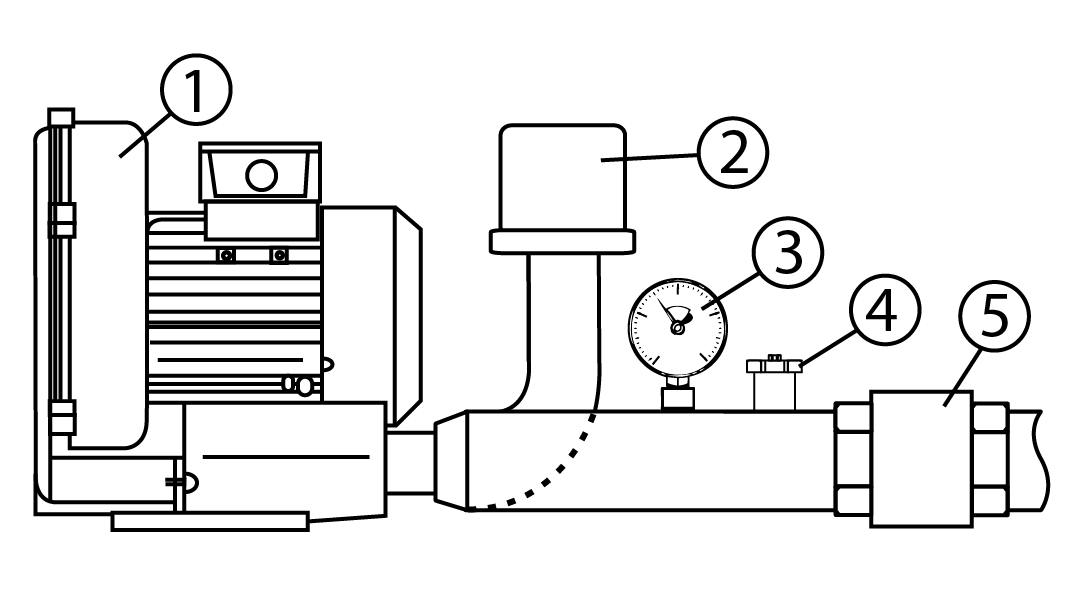 Vacuum pump: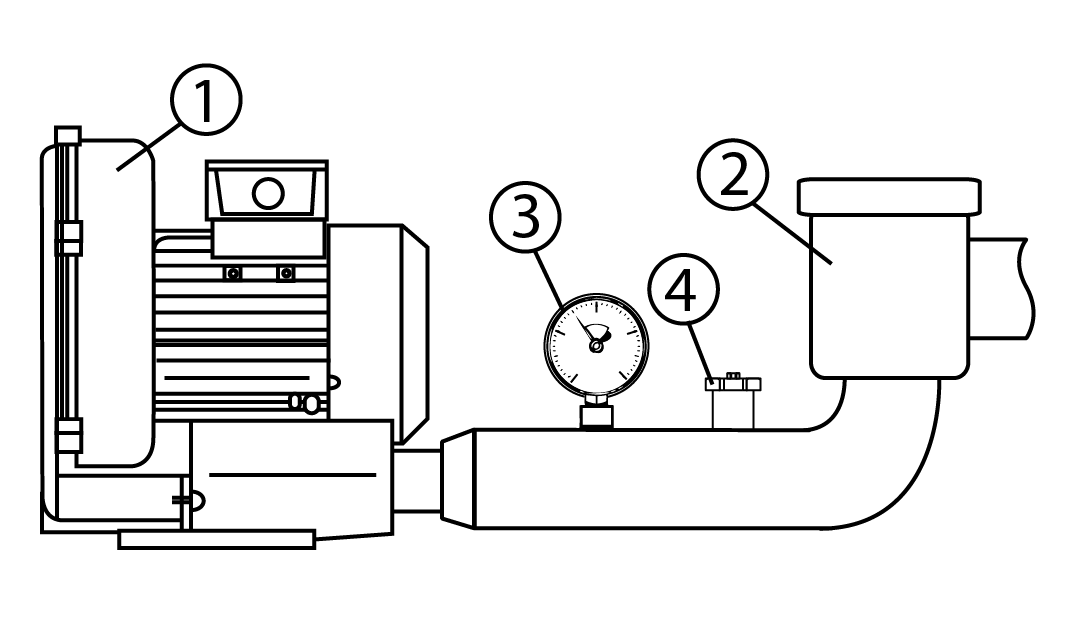 See the Downloads section for detailed instructions.

| | | | |
| --- | --- | --- | --- |
| | INW blowers/exhausters meet Directive 2002/95/EC of European Parliament and of the Council of 27 January 2003 on the restriction of the use of certain hazardous substances in electrical and electronic equipment. | | INW blowers/exhausters conform to the European Community's Machinery Directive (CE). |