Tube diffusers
Tube diffuser
Floating element flooded, ¾ "threaded head, PVC or polypropylene (PP) support tube, external diameter 63 mm. Air is guided between the membrane and the support tube. Typical installation depth is 6 - 7 m. The air temperature at the outlet must not exceed 70 ° C.
PVC (PP) d(63) i 3/4" Z
Z – pipe is water filled (air between supporting pipe and the aeration membrane)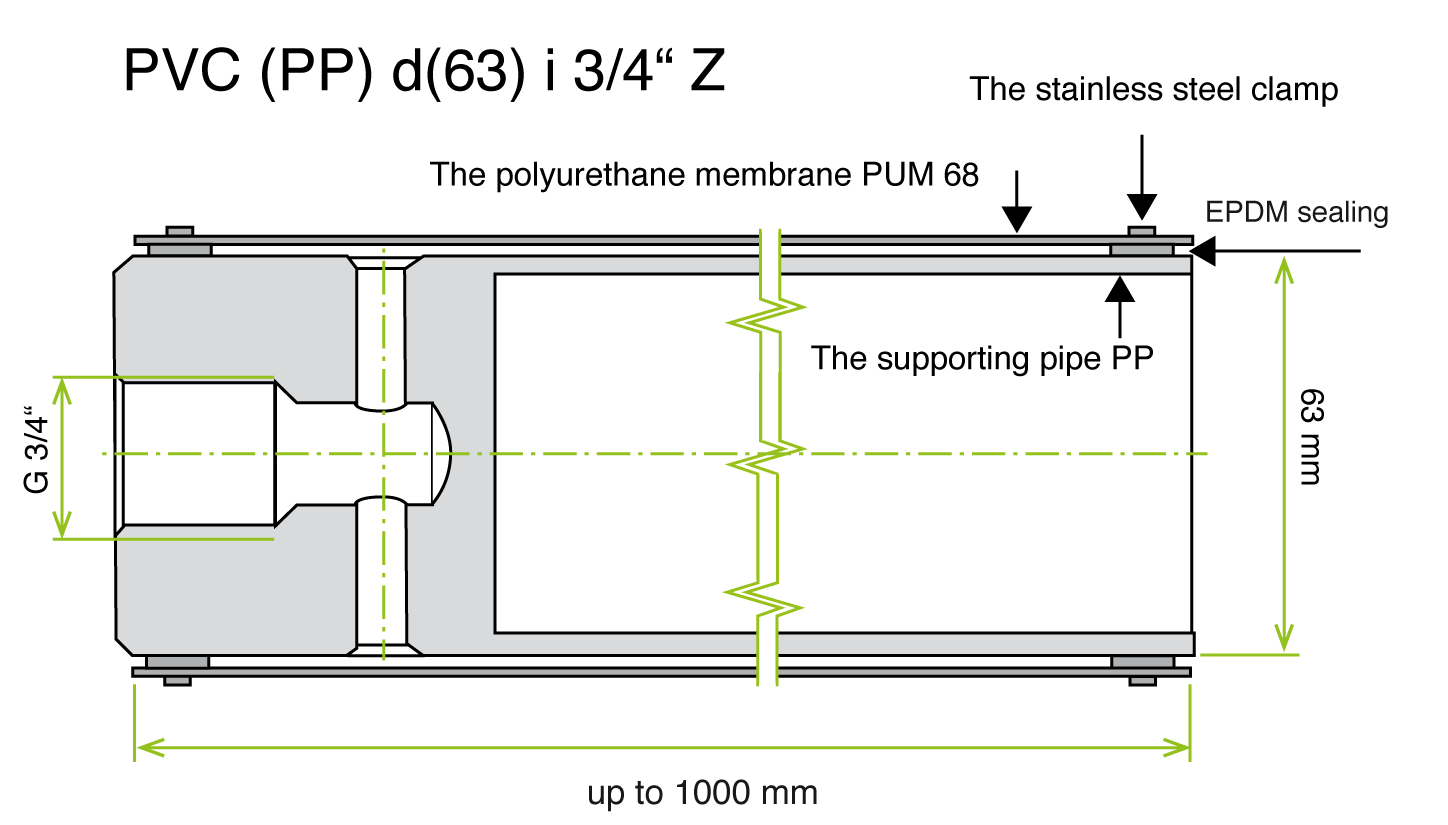 Tube diffusers
Tube diffuser - compact and universal due to its high oxygenation efficiency and long lifetime in the aeration process.


Tube diffuser - applications:
building of the new water treatment plants
reconstruction and intensification of the existing water treatments plants
intensification of the fish ponds
aeration of the water streams and pools
mixture of the galvanic baths and the neutralization pools
agitation of the suspenses
biodegradation of the oil sludges, biotechnology...
Benefits of the tube diffuser:
regular and continuous bubble production all over whole diffuser length
no liquid is leaking in after operation stop or diffuser choking
minimal pressure lost
optimized shape, density and size of perforation
high rigidity
long lifetime (in common wastewater up to 12 years)
optimal wall thickness ensuring high mechanical endurance
excellent chemical resistance