ALITA linear air pumps / OEM series of the air pump
ALITA - AL6B/SB, AL15B/SB, AL30B/SB, AL40B/SB, AL50B/SB
Characteristics:
smooth air flow
low noise level and vibrations
high efficiency
low energy consumption
long service life
oil-free model
compact and light design
simple maintenance
heat protection
indoor and outdoor use
reliable interrupted and continuous operation
safety design
automatic membrane defect indication
Applications:
wastewater treatment

aeration of ponds, aquaristics

bubble baths and entertainment facilities

mixing of the solutions

air purification and sampling

pneumatic beds, air mattresses

medical and research facilities

diverse industry
Principle:
Alita linear air pumps are an effective source of compressed air. They are designed to have a low noise level and low energy consumption. Air circulation is created by the vibrating movement of flexible membranes (1), placed in covers (2) with non-return valves (3). The permanent magnet (4), on which the membranes are anchored, is moved by an alternating magnetic field with a generated electromagnetic coil pair (5). The entire process functions without mechanical friction and a low noise level.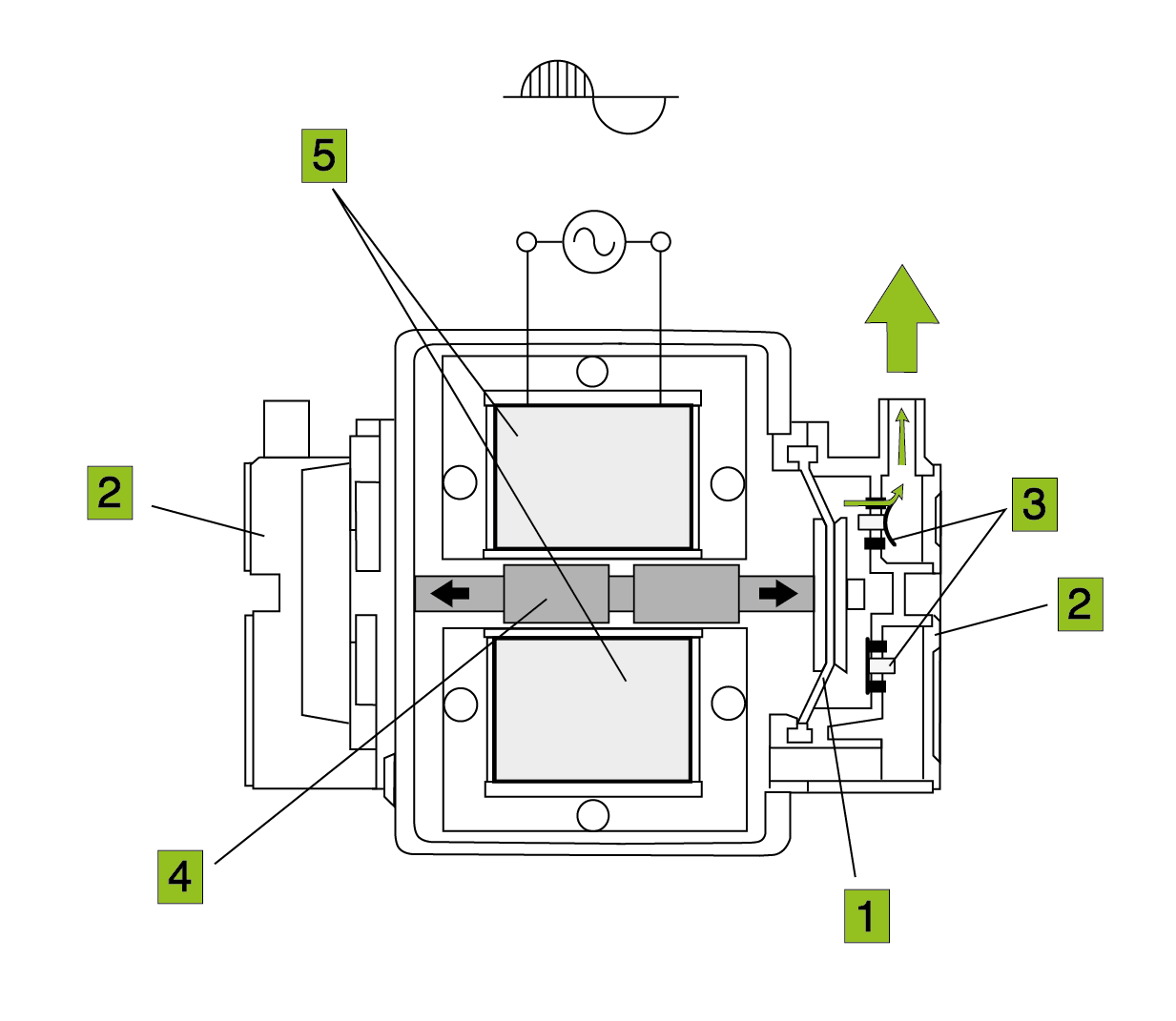 AL-6B

AL-15B

AL-20B







---
AL-6SB

AL-15SB

AL-20SB





---
AL-30B

AL-40B

AL-50B







---
AL-30SB

AL-40SB

AL-50SB









Models up to AL-120B/SB.
| | | | |
| --- | --- | --- | --- |
| | Alita Linear Air Pumps meet Directive 2002/95/EC of the European Parliament and of the Council of 27 January 2003 on the restriction of the use of certain hazardous substances in electrical and electronic equipment. | | ALITA standard linear air pumps conform to the European Community's Machinery Directive (CE). |